sitemap
joe woodard/josef woodard
(musician/writer/situationist)
---
writing
books:
--Conversations with Charlie Haden (Silman-James Press) (2017)
(Amazon page link)
--Charles Lloyd: A Wild, Blatant Truth (2015)
(Amazon page link, Silman-James Press page link)
--Horizons Touched: The Music of ECM (Granta) (wrote the chapter "ECM and U.S. Jazz") (2007)
(Amazon page link)
--The Art of Symeon Shimin (Mercury Press), wrote a biographical essay, 2019
(Amazon page link)
periodicals:
...free-lance journalist/critic for the Los Angeles Times, Entertainment Weekly, Rolling Stone, Down Beat, Jazz Times, Jazziz, Santa Barbara Independent, Santa Barbara News Press, Opera Now, Opera News, Jazz Hot, The Wire, Artweek, Grammy.com, Guitar Player, Guitar One, Guitar.com, Launch, Streaming Media, Newmedia.com, Musician, Option, etc., since 1980.
assorted liner notes, 1989 to present and beyond... miscellaneous magazine and newspaper clips, film reviews, "Fringe Beat" column, festival coverage
areas: jazz, pop, classical, world music, art, and film... won an ASCAP Deems Taylor Award for jazz writing in 1998...
--completed a book on the Montgomery Brothers (Wes, Monk, and Buddy) for Silman-James Press.
---
musical projects:
Headless Household: guitarist-composer, new music combo formed in 1983, eight albums out on the Household Ink label; Headless Household (1987), Inside/Outside USA (1993), Items (1996), Free Associations (1999), mockhausen (2000), post-Polka (2003). Vertical Medleys, Vol. 1 (2004) (special "hyper-remix" project), Blur Joan (2005), a special two-disc 25th anniversary album, Basemento (2010), and Balladismo (2015), a mostly-ballads album, and more to come...
Headless Household Links on the interweb:
flapping, Flapping: guitarist-singer-songwriter, neo-Beatle-esque pop band formed in 1994, with three albums out; Tex (1995), Montgomery Street (1996), and seeyoutonite (2020), the band's first record in 24 years... bandcamp page, soundcloud page, facebook page, myspage page
Lucinda Lane: new "IndieBossaJazzTwang" band with vocalist Nicole Lvoff and guitarist-songwriter Joe Woodard, with the help of others... in the process of making a debut record...
Julie Christensen: guitarist in her band, Stone Cupid, played guitar and co-wrote a coupla' songs with her on her album Where the Fireworks Are, Julie's myspace page
Joe Woodard: between (2002) "faux folk" singer-songwriter project, myspace page
Shelly Rudolph: guitarist, co-writer, and ally on the Portland-based "world soul" artist's Water in My Hand (2005). Shelly's myspace page
Dudley: guitarist, art-folk band, formed in 1993, three albums out; Public Nudism (1995), Are Our Oars Out? (1996) and doin' jack (1999) , myspage page
turnip family secrets, first production of a "play with songs" by Michael Smith, with music by Joe Woodard, April 12-21, 2002, at Center Stage Theater in Santa Barbara, CA with a cast album now available...
Lean-To: guitarist-composer, "neo-fusion" outfit; Malarchitecture (1998)
works-in-progress:
new album by Headless Household, long-awaited finishing of album by flapping, Flapping (now called ... flapping), a new alt country album, a "popera," a second "faux folk" album, a new band, called Lucinda Lane, and eteceteras...
ordering products on Household Ink Records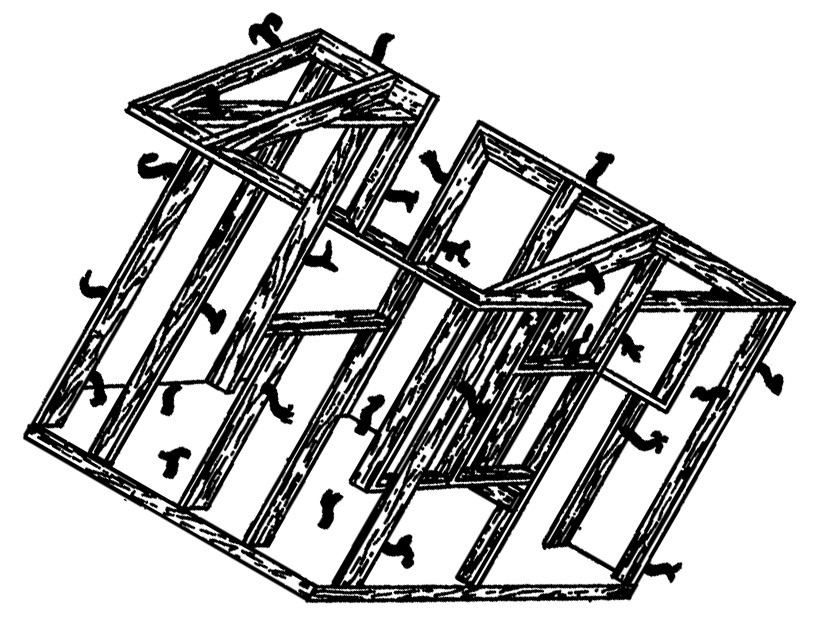 Household Ink YouTube channel: http://www.youtube.com/HouseholdInk
whereabouts:
Joe Woodard
P.O. Box 2093
Santa Barbara, CA 93120
last modified: april 10, 2020